Joy Fashion House is one of the fastest growing Greek fashion brands, focusing on style and price.
To improve the performance and ROI of the already active Facebook and Instagram campaigns for Joy Fashion House, we needed to make sure that the products were showcased in the best possible way. 
But when using default Facebook ad templates, the images were not properly shown on Instagram.
We knew that how the images show up on social media ads plays a huge role in performance. And Instagram is a very important channel for fashion brands.
Improve ad engagement & performance
Create stunning templates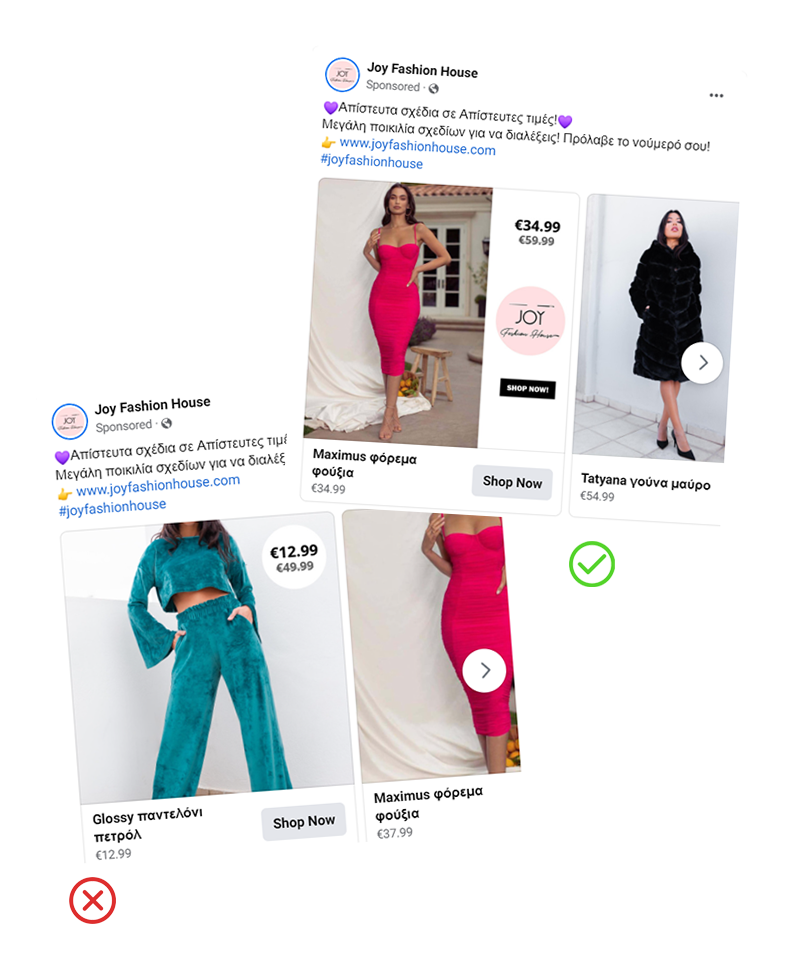 As always, we use the Google and Facebook ad tools to their maximum capabilities. We custom built a tool that processes images and outputs templates that fit each ad format perfectly both for Facebook and Instagram, which is not native to the platforms.
This allowed us to run ideal ads on Instagram and Facebook, making advanced use of the specialised advertising tools we have. Not just this, but we also significantly improved the way that Joy Fashion House presents its brand in every touchpoint with potential customers.
Now Joy Fashion House has templates both on Facebook and on Instagram, which allows the shop to stand out from the competition and enjoy increased engagement with their ads.
This challenge and the solution we worked on proved what we already believed from our experience: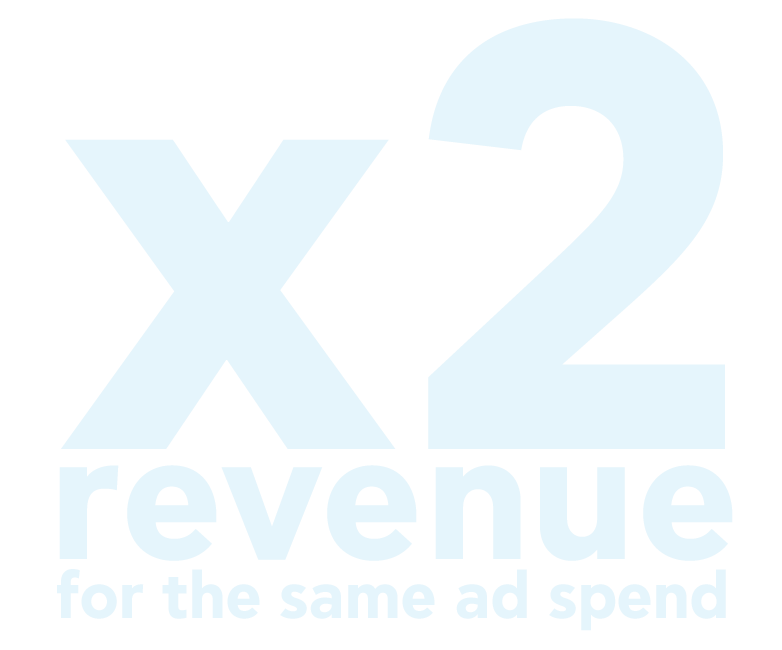 Optimising small details can bring huge results
Through our custom response to Joy Fashion House's brief we managed to double their ad revenue without increasing their ad spend!
We're proud that our way of working brought stunning results to yet another Koolmetrix client. We reject working with a manual. Instead, opt to always exhaustively test our ideas and discover statistically significant ways to increase revenue for the companies that trust us.